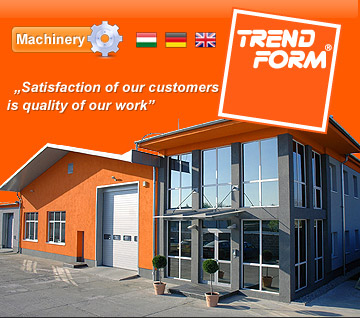 Trend-Form Szerszámkészítő Kft.

Address:

H-9028 Győr, Arató utca 17.

Phone:

00 36 96 427 712

Fax:

00 36 96 432 821

E-mail: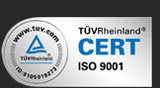 General Contract Terms
Shopping information (General Contract Terms)
We inform you about the shopping and payment terms, warranty rights, possible shipping methods, cancellation rights and other terms.
In case of further questions, please contact us on one of our contacts!
Company data: Trend-form Szerszámkészítő Kft.
Company registry number: 08-09-011092
Tax number: 13021841-2-08 / EU VAT Nr.: HU13021841
Company site/registered office: 9028 Győr, Arató u. 17.
Phone: +36 96 427 712
Fax: +36 96 432 821
Bank account: K&H Bank Zrt. 10403356-33520270-00000000
TEÁOR: 2573
Order procedure, prices, payment terms
After ordering in the webshop, we will contact you on the given address to check up, within 1 working day. Should we not contact you, please send an e-mail. Upon agreeing on all details, we will send your our delivery term and price. The price given in this way will be valid for 30 days.
Is this acceptable for the customer, we ask for a written order by submitting the invoicing and delivery address. Then, we will start production and charge the amount for the product or the ordered service according to the confirmation terms. Upon payment of the invoice, we will ship the completed work by the deadline determined in the order.
The customer also can receive the completed product on our company site and pay in cash. There is no way for bank card payment.
Until the entire purchasing price has been paid, the goods remain in the ownership of Trend-Form Kft.
Delivery information
You can receive the completed good on our company site or we can sen them through the forwarder TNT to the desired address by demand. The actual carrier fee will be calculated according to the actual weight of the delivery or its so called volume weight, which is found in the valid price table as of www.tnt.hu.
Cancellation right
According to Government Decree 7/1999. (II. 5.) on contracts between remote partners, you are entitled to cancellation right - right to send products back, return guarantee - in case of Internet shopping, and you can make use of this right - with a few exceptions - in every case.
Privacy treatment
By the registration you submit us data that are personal data according to the Law LXIII of 1992 on the protection of personal data and the publicity of data with public interest (hereinafter: Avtv.), Section 2. § 1. Submitting data is voluntary, in relation with them the data handling party will not hire any data processing party. By the registration, we will not require to submit special data according to Avtv., Section 2. § 2.
Warranty terms
For the product, the warranty determined in the order confirmation applies.