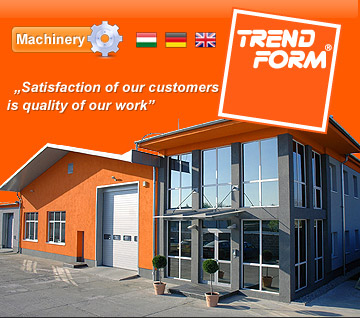 Trend-Form Szerszámkészítő Kft.

Address:

H-9028 Győr, Arató utca 17.

Phone:

00 36 96 427 712

Fax:

00 36 96 432 821

E-mail: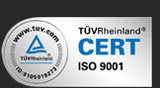 Company presentation
Main profile of Trend-Form Szerszámkészítő Kft. is the production of plastic injection molds and die casting tools, among which the production of multi-component tools and tools fulfilling other special requirements - e.g. GID - plays an emphasized role. Our scope of activities includes making press tools, vacuum form tools, rubber vulcanization tools. The biggest tool we are able to produce today has the size of 700 x 1100 mm.
We offer classic industry services to our customers that include making new tools, - maintaining tools - tool repair, machining tool plates, individual parts production - production support and technical advice and other special, additional tasks.
Company history
We started our tool making activities in 1987 in Győr. A milestone in the company life was as we could buy our first own production site. This old building accommodated our workshop of 60 m2 that time.
It became obvious later that our development is impeded by space limits only. Using an opportunity offered to us, we extended the building up to 480 m2 in 1998. Thanks these developments, together with increasing the staff, also the number of our machines increased. In 2005, we already employed 16 persons.
Our tool making company was extended in 2006 again, so the area of the workshop including the offices occupies 1440 m2-t. Today we have 31 colleagues and 6 apprentices receive practical education here.
Our enterprise started producing tools for the metal industry, among others baby carriages and tools for antenna production for plants in Győr. In the second half of the 90s, plastic industry became more and more strong, so we strengthened our developments by purchasing machines for plastic injection molds.
Quality policy
The established CAD-CAM technology offered the opportunity that our customers asked for more and more sophisticated plastic injection molds and casting tools.
Our tool making is generally based on quality. We owe most of our orders to this fact. 80% of our tools are sold abroad. Beyond Hungary, we deliver to Austria, Germany, France, England and the United States.
In 2001 our enterprise gained the MSZ EN ISO 9001:2000 quality assurance certificate, signalizing that we fulfill demands of our domestic and international customers on highest level.
Panorama picture